4 Reasons 2017 Will Be Big for Hydrogen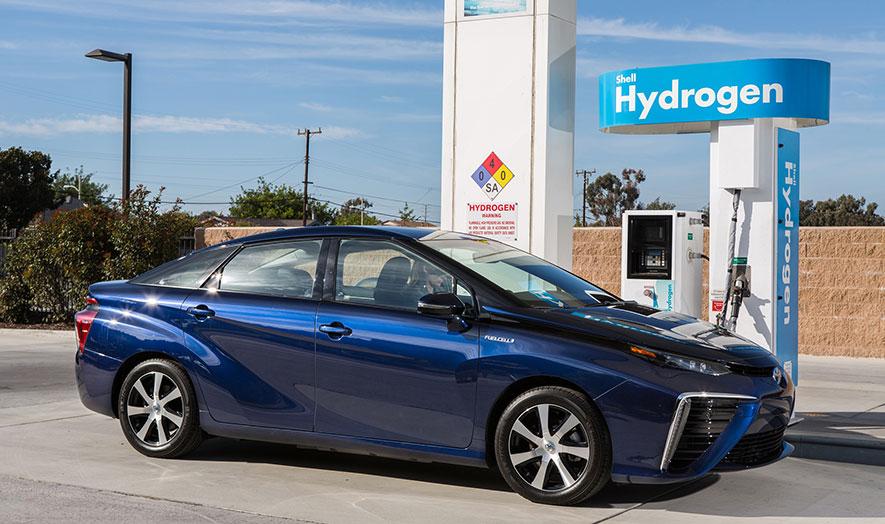 CHICAGO -- While hydrogen as a transportation fuel has faced many challenges over the years—little fueling infrastructure, few vehicle options and high development costs—the winds appear to be shifting in its favor.
At the Davos economic forum in Switzerland earlier this year, some of the world's largest oil companies and automakers agreed to encourage the use of hydrogen as a transportation fuel to help global efforts to meet goals under the Paris climate agreement, Reuters reported.
"In this context, we are convinced that the unique contribution that hydrogen solutions offer needs to be strongly reaffirmed now," the participants said in a statement. They include oil giants Royal Dutch Shell and Total, as well as automakers Toyota, Honda, Hyundai, Daimler and BMW.
Here in the United States, the alternative fuel is beginning a growth spurt that could take it far beyond its traditional California markets.
Here are four ways the hydrogen market is advancing ...
1.California expansion
Royal Dutch Shell PLC is partnering with Toyota Corp. on seven hydrogen fueling sites in California, adding to the state's total of 25 stations.
The sites may be funded partly by the California Energy Commission, which is weighing $16.4 million in grants, while Shell and Toyota would contribute $11.4 million, according to Bloomberg.
Toyota has made a target to reduce its new vehicle emissions by 90% by 2050, which would require it to shift away from internal-combustion models toward technologies such as hydrogen fuel cell vehicles (FCV), including its Mirai sedan. Shell, meanwhile, has long dabbled in hydrogen fueling. It has seven stations worldwide, including two in the Los Angeles area. The oil giant's CFO, Simon Henry, recently projected that oil demand could peak in only five years.
2. New Jersey's initiation
The borough of Lodi will be the first in the state of New Jersey to host a hydrogen fueling site.
In late February, the local zoning board approved plans from hydrogen infrastructure provider Air Liquide U.S. for the fueling location, which will be at an existing Shell-branded gasoline station on Essex Street. According to The Record, the plan includes the installation of a hydrogen fueling dispenser, storage facility and upgrades to the site.
3. New York's integration
Air Liquide is partnering with Toyota to expand fueling infrastructure on the East Coast as the automaker rolls out the Mirai FCV. In 2017, the team plans to begin building a dozen hydrogen fueling sites in New Jersey, New York, Rhode Island, Massachusetts, Connecticut and Delaware. These include sites under construction in Hartford, Conn., and Braintree and Mansfield in Massachusetts.
The Lodi site is located off and Route 17 and is close to the Garden State Parkway and Route 4, which made it an ideal spot, Aaron Harris, technical director for Air Liquide's hydrogen energy systems, told the newspaper.
While New Jersey gasoline stations are full-service by law, hydrogen customers will do their own fueling. The gas station's employees are being trained to assist.
Air Liquide is also adding two hydrogen fueling sites in New York.
The company has entered into a long-term lease with Applegreen PLC, a Dublin-based c-store chain that is expanding into the United States, for a location in Hempstead, N.Y.
"We value the opportunity to be one of the first service stations in the Northeast working with Air Liquide to integrate a hydrogen station on-site," said Joe Barrett, COO of Applegreen PLC. "Integrating the hydrogen station is a beneficial addition for us, as we are able to provide state-of-the-art services to all our customer types, including those with hydrogen fuel-cell electric vehicles."
The second lease is for an undisclosed site in Brooklyn, N.Y. Air Liquide plans to have both sites operational by the end of 2017.
4. Milestone price point
A provider of hydrogen fueling infrastructure has announced it has reached a key pricing milestone for the alternative fuel at five of its California fueling sites. The stations are offering hydrogen at less than $10 per kilogram.
Ed Kiczek, global business director for hydrogen energy systems for Air Products, Lehigh Valley, Pa., cited technology advancements for helping the company's fueling sites reach this price point.
"There has also been a marked increase in vehicles using our stations, and an even greater outlook for the volume of hydrogen fuel-cell electric vehicles to be coming to market in 2017 and 2018," said Kiczek.
Air Products supplies the five hydrogen fueling sites stations from its production facilities in Wilmington and Carson, Calif. The stations are in West Los Angeles, Woodland Hills, Fairfax and Santa Monica, with a fifth opening soon in Lawndale.
To Open
TimeDays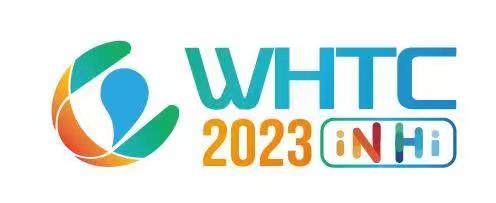 Hostss:
China Machinery Industry Federation
China Machinery Industry Federation Hydrogen Technology Equipment Branch Association (in preparation)
Organizer:
CMIF Brilliance Convention and Exhibition Co., Ltd
Co-Sponsor:
The People's Government of Foshan Municipality
Supported by:
International Association of Hydrogen Energy
China Energy&AutoMobile Media Group Ltd.(China Energy News)
Hydrogen Industrial Technology Innovation Alliance of China
Canadian Hydrogen and Fuel Cell Association
F-Cell,Germany
H2WORLD,Korea