Industry News
» Hydrogen and Fuel Cells: Opportunities forGrowth – A Roadmap for the UK
Hydrogen and Fuel Cells: Opportunities forGrowth – A Roadmap for the UK
Hydrogen could bring significant benefits to the UK's energy system: heating homes and businesses, powering vehicles, and balancing intermittent renewables. This new roadmap provides an industrial strategy for hydrogen and fuel cells to play a greater role in the UK's energy mix. In developing the roadmap, E4tech and Element Energy conducted detailed analysis and a series of workshops and bilateral discussions with stakeholders. This allowed us to produce 'mini-roadmaps' addressing 11 sectors in detail, and to bring together the most important aspects into an overarching document with four themes:
Hydrogen as a major component of a future low carbon energy system, where it can bring significant benefits as a low carbon route to energy supply, and through providing services to energy networks. The gas network could be converted to hydrogen, to provide low carbon heating. Hydrogen could enable more widespread penetration of renewable electricity. When combined with carbon capture and storage, hydrogen production can provide a route to low or even negative greenhouse gas emissions. None of these options are yet available at the scale required to deliver major energy system benefits, and so the actions recommended here are to prepare the UK to take advantage of these potential solutions.
Hydrogen in transport, and how it can help to improve air quality and contribute to decarbonisation. While application in cars is important, hydrogen is also well suited to heavier vehicles operating daily duty cycles. The UK could benefit from a focus on developing larger buses, trucks, vans and even boats, where there is already significant industrial strength. The main action here is to support UK companies producing these vehicles and their components, complemented by actions to prepare the UK market for the introduction of hydrogen-fuelled vehicles of all types.
Fuel cell CHP, improving the efficiency of energy use today. These systems can run on natural gas cleanly and efficiently in the short term, and bio-based gases or hydrogen longer term. Actions here include supporting UK companies in validating and introducing small scale fuel cell CHP, creating a fair playing field within regulations, and developing business models that capture some of the wider benefits of fuel cell CHP systems.
Fuel cells used in products that bring functionality benefits in their own right. Portable power, remote power using portable fuels and unmanned aerial vehicles each have a potentially important role to play in commercialising hydrogen and fuel cell technologies. Actions are concentrated around showcasing the products, awareness-raising amongst potential buyers, as well as removing unnecessary barriers.
The graphic shows how the use of hydrogen and fuel cells in our energy system could be developed. The period to 2020 focuses on expanding the use of technologies available today, such as vehicles, fuel cell CHP and portable and specialist fuel cells, whilst planning and preparing for a greater role for hydrogen in the energy system. In 2020-2025 activity ramps up, with construction of systems needed for conversion of the gas grid to hydrogen, use of hydrogen in a wider range of vehicles, and multiple projects bringing regional benefits through production and use of hydrogen. After 2025 widespread use of hydrogen in heating, transport and industry is enabled by staged conversion of the gas grid, with low carbon hydrogen produced by routes including CCS.
To Open
TimeDays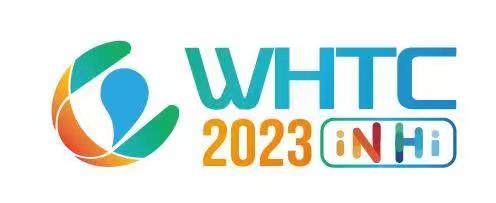 Hostss:
China Machinery Industry Federation
China Machinery Industry Federation Hydrogen Technology Equipment Branch Association (in preparation)
Organizer:
CMIF Brilliance Convention and Exhibition Co., Ltd
Co-Sponsor:
The People's Government of Foshan Municipality
Supported by:
International Association of Hydrogen Energy
China Energy&AutoMobile Media Group Ltd.(China Energy News)
Hydrogen Industrial Technology Innovation Alliance of China
Canadian Hydrogen and Fuel Cell Association
F-Cell,Germany
H2WORLD,Korea