Industry News
» China and California sign deal to work onclimate change without Trump
China and California sign deal to work onclimate change without Trump
China and California have signed anagreement to work together on reducing emissions, as the state's governorwarned that "disaster still looms" without urgent action on climate change.
The governor of California, Jerry Brown,spoke to reporters at an international clean energy conference in Beijing aboutDonald Trump's decision to pull the US out of the Paris agreement, saying itwould ultimately prove to be only a temporary setback.
"Nobody can stay on the sidelines. We can't afford any dropouts inthe tremendous human challenge to make the transition to a sustainable future,"Brown said. "Disaster still looms and we've got to make the turn."
Brown later held a closed-door meeting withthe Chinese president, Xi Jinping, during which the two pledged to expand tradebetween California and China with an emphasis on so-called green technologiesthat could help address climate change, Brown said. Trump's announcement lastweek that he wanted to pull out of the Paris accord did not come up, accordingto the governor.
"Xi spoke in very positive terms," Brown told reporters after the meeting. "I don't think there's any desire to get into verbal battles withPresident Trump."
Trump's decision drew heavy criticismwithin the US and internationally, including in China, which swiftlyrecommitted itself to the agreement forged with the administration of theformer US president Barack Obama. Trump argued that the Paris agreementfavoured emerging economies such as China's and India's at the expense of USworkers.
Tuesday's agreement between California andChina's Ministry of Science and Technology effectively sidestepped Trump'smove, bringing about alignment on an issue of rising global importance betweenthe world's second-largest economy — China — and California, whose economy isthe largest of any U.S. state and the sixth largest in the world.
Brown signed similar collaborationagreements over the past several days with leaders in two Chinese provinces,Jiangsu and Sichuan.
Like the Paris accord, the deals are allnon-binding. They call for investments in low-carbon energy sources,cooperation on climate research and the commercialisation of cleanertechnologies. The agreements do not establish new emission reduction goals.
The US has long been a major player in theclean energy arena, driving innovations in electric cars, renewable power andother sectors of the industry. California, with some of the strictest climatecontrols in the nation, has been at the forefront of the sector.
China in recent years overtook the US asthe world leader in renewable power development. But it has also struggled tointegrate its sprawling wind and solar facilities into an electricity gridstill dominated by coal-fuelled power plants.
At the same time, Chinese leaders facegrowing public pressure at home to reduce the health-damaging smog thatblankets many urban areas.
China is by far the world's largest user ofcoal, which accounts for almost two-thirds of its energy use and has made itthe No 1 emitter of climate-changing greenhouse gases.
Communist party leaders pledged thatgreenhouse gas emissions would peak no later than 2030 under the Paris pact,and start to fall after that. They have cancelled the planned construction ofmore than 100 new coal-fired power plants and plan to invest at least $360bn ingreen energy projects by the end of the decade.
The nation's consumption of coal fell in2016 for a third consecutive year, but rebounded slightly in 2017. It couldmeet its 2030 target a decade early.
To Open
TimeDays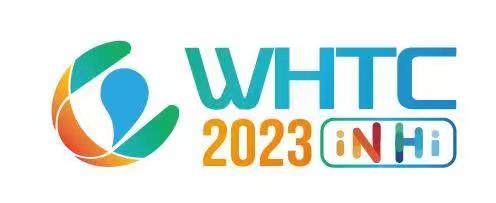 Hostss:
China Machinery Industry Federation
China Machinery Industry Federation Hydrogen Technology Equipment Branch Association (in preparation)
Organizer:
CMIF Brilliance Convention and Exhibition Co., Ltd
Co-Sponsor:
The People's Government of Foshan Municipality
Supported by:
International Association of Hydrogen Energy
China Energy&AutoMobile Media Group Ltd.(China Energy News)
Hydrogen Industrial Technology Innovation Alliance of China
Canadian Hydrogen and Fuel Cell Association
F-Cell,Germany
H2WORLD,Korea