Announcement:
Suspension of 6th China International Hydrogen and Fuel Cell Conference and Exhibition (CHFCE 2022)
Dear exhibitors, visitors, and partners,
Due to the serious epidemic regulation changes and the preparatory work of 10th World Hydrogen Technologies Convention (WHTC2023), after taking all kinds of opinions into consideration, China Machinery Industry Federation has decided to suspend the 6th China International Hydrogen and Fuel Cell Conference and Exhibition (CHFCE 2022) to ensure the well proceeding of WHTC2023.
We apologize for the inconvenience caused, but at the same time we would like to express our gratitude to exhibitors, industry associations, visitors and partners for their strong support and trust. The organizing committee will continue to make every effort to prepare for WHTC2023 (May 22-26, 2023, Foshan City, Guangdong Province), maintain close communication with all relevant parties. We would like to urge all honored exhibitors and visitors to make corresponding suspension arrangements.
Thank you again for your patience and understanding, and we look forward to meeting you in May 2023 in Foshan.
China Machinery Industry Federation
April 6, 2022
To Open
TimeDays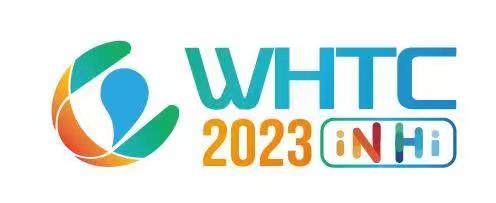 Hostss:
China Machinery Industry Federation
China Machinery Industry Federation Hydrogen Technology Equipment Branch Association (in preparation)
Organizer:
CMIF Brilliance Convention and Exhibition Co., Ltd
Co-Sponsor:
The People's Government of Foshan Municipality
Supported by:
International Association of Hydrogen Energy
China Energy&AutoMobile Media Group Ltd.(China Energy News)
Hydrogen Industrial Technology Innovation Alliance of China
Canadian Hydrogen and Fuel Cell Association
F-Cell,Germany
H2WORLD,Korea