Exhibition Introduction
Hydrogen energy has been praised as the ultimate energy source. The hydrogen energy industry has been booming in China since 2016. The Chinese government committed to the international world to achieve carbon emission peak before 2030 and carbon neutrality before 2060 in 2020, which creates broader development space for the hydrogen energy industry.
China's superior industrial policy, broad application market and active innovation system are injecting inexhaustible impetus into the global hydrogen energy industry at present. The 10th World Hydrogen Technologies Convention (WHTC2023) will be held in China again after ten years (WHTC 2013 in Shanghai). The global event and China's booming industries complement each other, which will leave a strong mark on the development of the global hydrogen energy industry.
WHTC2023, organized by International Association for Hydrogen Energy, China Association for Science and Technology, and China Machinery Industry Federation, undertaken by The People's Government of Foshan Municipality is scheduled to be held in Nanhai District, Foshan City in May 2023. As a pioneering demonstration zone in China's hydrogen energy industry, Foshan will demonstrate global hydrogen energy technology progress and present
the development status of hydrogen energy industry in China.
Welcome to Foshan, China!
To Open
TimeDays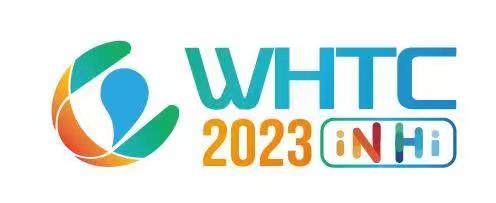 Hostss:
China Machinery Industry Federation
China Machinery Industry Federation Hydrogen Technology Equipment Branch Association (in preparation)
Organizer:
CMIF Brilliance Convention and Exhibition Co., Ltd
Co-Sponsor:
The People's Government of Foshan Municipality
Supported by:
International Association of Hydrogen Energy
China Energy&AutoMobile Media Group Ltd.(China Energy News)
Hydrogen Industrial Technology Innovation Alliance of China
Canadian Hydrogen and Fuel Cell Association
F-Cell,Germany
H2WORLD,Korea