Event
» CHFCE2016 Call for Paper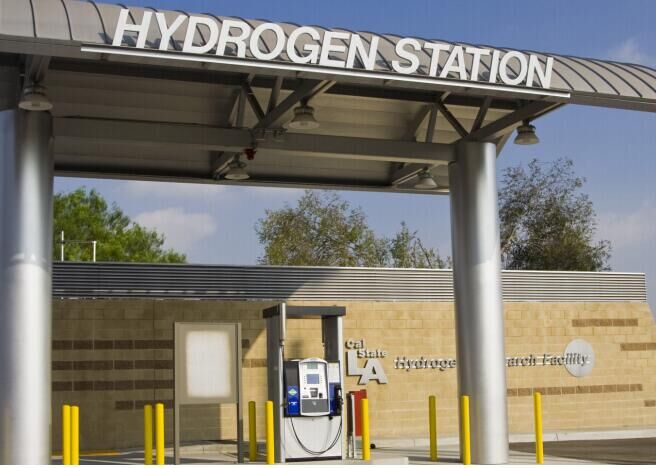 2016 China International Hydrogen and Fuel Cell Conference and Exhibition (CHFCE2016)
China National Convention Center (CNCC)
Beijing, China, November 28-30, 2016
Call for Papers
CHFCE Objectives China International Hydrogen and Fuel Cell Conference and Exhibition(CHFCE) is one part of China International Energy Forum & Exhibition (For short-Energy Tech)is an all-fields grand meeting in China's energy industry. The major goals of CHFCE are to connect hydrogen and fuel cell theories and with applications as well as to encourage interactions among scholars and practitioners from academia and industries. CHFCE includes hydrogen and fuel cell conference and technologies & equipments exhibition.
Topics We solicit papers on hydrogen and fuel cell theoretical and applications areas. Suggested topics are hydrogen production; hydrogen storage and distribution; hydrogen utilization including hydrogen engines, turbines, fuel cells stacks and vehicles; hydrogen safety, code, standard, and policy etc.
Papers and Submissions Authors are invited to submit full papers, each containing the paper title, the authors' names and affiliations, complete address (including e-mail, fax, and phone of the corresponding author).The full papers are restricted to 6-8 printed pages for invited papers and 4-6 printed pages for contributed papers.), before July 25, 2016, by email to the CHFCE2016 Secretariat: 1306600821@qq.com. The language is English. The paper will be reviewed by the program committee based on content, presentation and suitability for the conference. The papers must be in a MS Word (A4, single space, Times Roman 10 points). More detailed information will also be available at the CHFCE2016 webpage: www.energy-tech.com.cn.
Publication Accepted papers will be published in CHFCE2016 abstract proceedings. The full papers will be published in the International journal of Hydrogen Energy (IJHE) after peer review.
Important Dates
Deadline for Submission: July 25, 2016
Notification of Acceptance: August 25, 2016
Final Version due: October 25, 2016
Conference: November 28-30, 2016
Organizing Societies and Institutions
China Machinery Industry Federation
China Petroleum and Chemical Industry Federation
To Open
TimeDays
Hosted by:
China Machinery Industry Federation
Technical Committee 309 on Hydrogen Energy of Standardization Administration of China
Co-hosted by:
China Electrotechnical Society
Chinese Society of Power Engineering
China Association of Machinery Industry for Environmental Protection
China Energy & Automobile Media Group Ltd.
Shanghai Electrical Apparatus Research Institute
Supported by:
International Association for Hydrogen Energy
Canadian Hydrogen and Fuel Cell Association
CEEIA-Branch Association of Fuel Cell
China Renewable Energy Society Hydrogen Committee
Hydrogen and Fuel Cell Technology Experimentation
National Center (CNH2)
Organized by:
CMIF Brilliance Convention & Exhibition Co., Ltd.
Beijing Sino Hydrogen Technology Co.,Ltd.