MORE»
Exhibition Introduction
Hydrogen technology innovation and industrialization, one of the important decarbonization technology routes, is accelerating under the background of "Carbon Peak and Carbon Neutralization". The first batch of hydrogen fuel cell vehicle demonstration city clusters in Beijing, Shanghai and Guangzhou has been approved, "Hydrogen into Ten Thousand Homes" demonstration project is moving forward steadily; Energy, Chemical industry, transportation, construction and many other high carbon industries identify hydrogen as important prior development direction. The fourteenth five-year period (2021-2025) is expected to enter important development period.
6th CHFCE-2022 China International Hydrogen and Fuel Cell Conference and Exhibition, jointly organized by China Machinery Industry Federation and other organizations, will take place from May 6-8, 2022 in Beijing Exhibition Centre to further promote hydrogen industry development.
With the theme of "Dual-Carbon and Hydrogen Fuel Cell- Mass Production, Industrialization, Localization", CHFCE 2022 will focus on the exhibit of latest products, technologies and equipment of hydrogen and fuel cell, as well as the hydrogen application in the field of transportation, energy, chemical industry and metallurgy. 6th China International Hydrogen and Fuel Cell Conference will take place from 6th to 7th May 2022 during CHFCE 2022.
CHFCE 2022 will be linked with WHTC 2023(The 10th World Hydrogen Technologies Convention) together. Exhibitors participating in CHFCE 2022 will be given priority to participate in WHTC 2023 under the same condition.
We sincerely invite all the industry players at home and abroad to actively participate in CHFCE 2022 and WHTC 2023 to jointly promote the hydrogen and fuel cell development around the world.
Welcome to joint CHFCE 2022 in Beijing and WHTC 2023 in Foshan.
WHY CHFCE 2022?


1. Organized by authority organization: China Machinery Industry Federation

2. Domestic hydrogen and fuel cell industry-chain exhibition platform: CHFCE covers international and domestical hydrogen and fuel cell industry-chain, connects the equipment manufacturing companies and energy companies seamlessly, gathers the leading companies of hydrogen and fuel cell, your clients will find you during CHFCE 2022.
3. Gathering the leading experts: CHFCE 2022 works together with International Association of Hydrogen Energy, and other international hydrogen and fuel cell associations, institution and experts to discuss the development of China's hydrogen and fuel cell.

To Open
TimeDays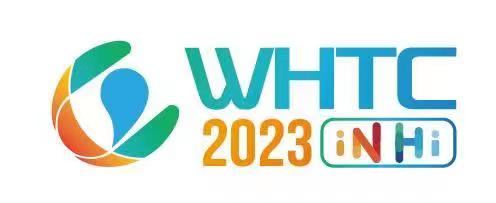 Hostss:
China Machinery Industry Federation
China Machinery Industry Federation Hydrogen Technology Equipment Branch Association (in preparation)
Organizer:
CMIF Brilliance Convention and Exhibition Co., Ltd
Co-Sponsor:
The People's Government of Foshan Municipality
Supported by:
International Association of Hydrogen Energy
China Energy&AutoMobile Media Group Ltd.(China Energy News)
Hydrogen Industrial Technology Innovation Alliance of China
Canadian Hydrogen and Fuel Cell Association
F-Cell,Germany
H2WORLD,Korea
MORE»
International Parnters